ARK Charity Christmas Concert @ Roppongi Lutheran Church
November 18, 2018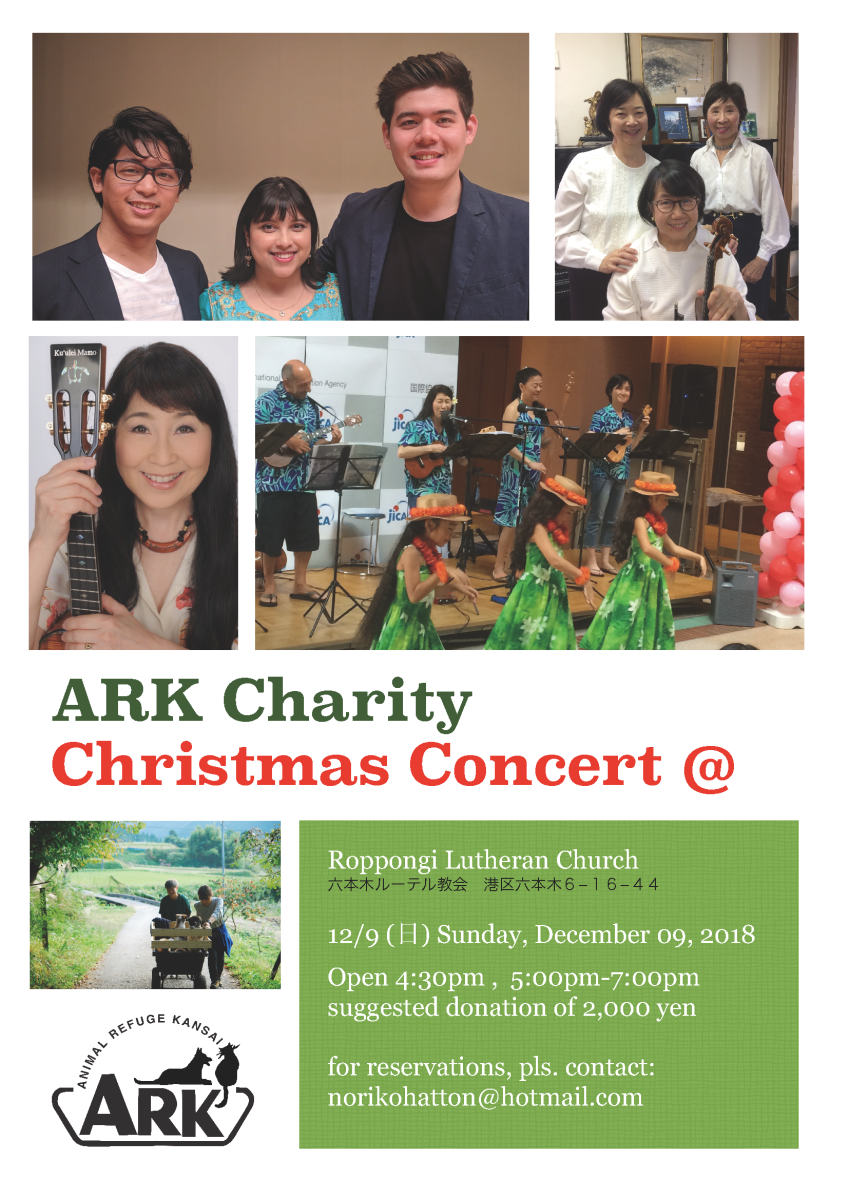 ARK is happy to announce our first ever Christmas Charity Concert, brought to you by ARK supporters , on December 9 at the Roppongi Lutheran Church. 
The merry season will be with us soon. What better way to welcome it! We'll bring you a wonderful evening of music and dancing in the beautiful surroundings of the Roppongi Lutheran Church. We're looking forward to sharing the Christmas spirit with all of you♪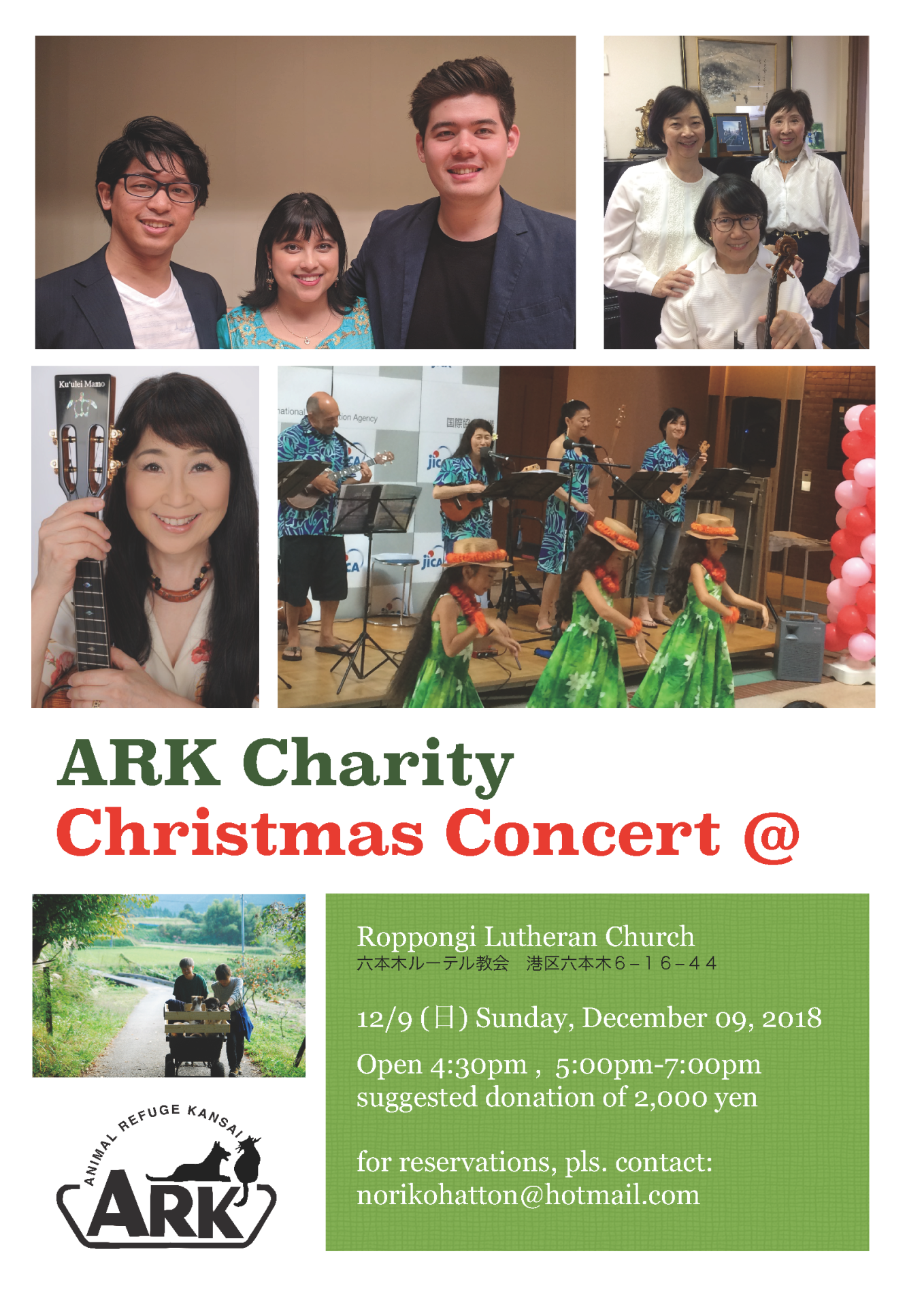 Date: Sunday, December 9
Time: 16:00 – 
Concert Starts: 17:00 – 1900
Place: Roppongi Lutheran Church
We ask a 2,000 yen donation at the door.
Performers:
Reimi
Marc & Alex
The Seraphim
Ku'ulei and her Hawaiian Team
Christmas Message: Reverend Fujiki
We look forward to seeing you there!