What is ARK?
Animal Refuge Kansai (ARK) was founded in Osaka in 1990. In the decades since, we have worked towards a society which respects and protects animals. This will continue to be our mission. While rescuing, caring for and rehoming animals, we will strive for improvements in the level of animal welfare for the animals of Japan.
ARK is solely supported by your donations. Approximately 20 staff members and a team of volunteers work to ensure the highest level of care. We are deeply grateful for your generosity, which has helped ARK help animals for more than three decades.
Nintei Certification
ARK was granted Nintei status by Osaka-fu in 2016. Our status allows our donors to receive special tax dispensation. Only NPOs certified by the relevant authorities to have proven their willingness and ability to contribute to society are eligible for Nintei status.
We hope to continue to show our gratitude to our supporters by maintaining the high standards required of a Nintei NPO so that we may facilitate tax exemptions for you.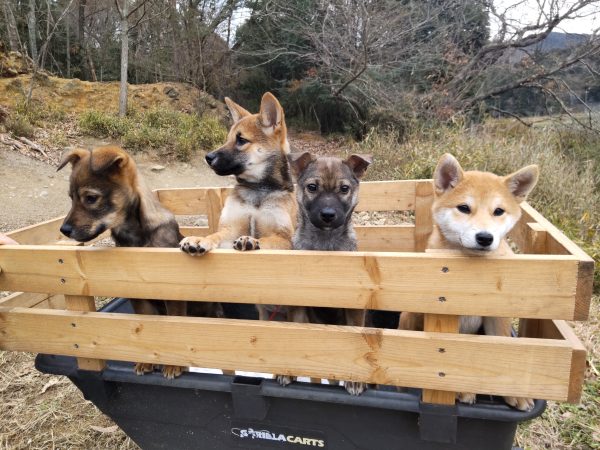 The foundations of ARK's mission are:
Caring:
animals are brought to ARK for a variety of reasons. All animals receive appropriate care (physical and mental) and socialization training while we look for their forever homes;
Neutering:
animals are neutered to prevent unwanted births;
Education:
we believe that education programs for children are the key to improved animal welfare;
Facilities:
our shelter in Sasayama will be a world class facility.
Rehoming Centers & Offices