【Oct.19th】ARK Adoption Event @ MAGATAMA in Tamatsukuri
October 12, 2019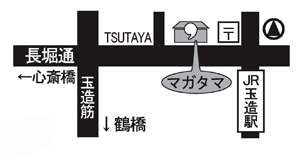 Start: 19/10/2019 – 11:00
End: 19/10/2019- 15:00
Timezone: Etc/GMT
ARK is going to be taking some of our great animals to Osaka for an adoption event! Whether you are interested in adopting an animal or if you are just interested in ARK's activities, we hope to see you there!
Date:Oct. 19th, 2019 11:00~15:00
Place:MAGATAMA
   1-4-14 Tamatsukuri Chuo-ku Osaka (2 mins. walk from Tamatsukuri station)
   TEL # 06-7493-8790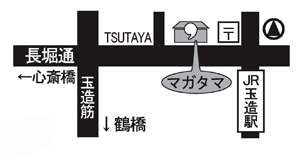 For those who want to adopt from ARK
Please complete our online application form and bring
or send photographs of the living areas of your home (and fences if applicable)
as well as a copy of the section of your housing agreement
that says you are allowed to have pets on the premises.
Adoption Fair Participants
Participating dogs and cats
                     Muro-san(♂)      Leda(♀)11y