Please welcome a new member of the ARK family!
September 12, 2022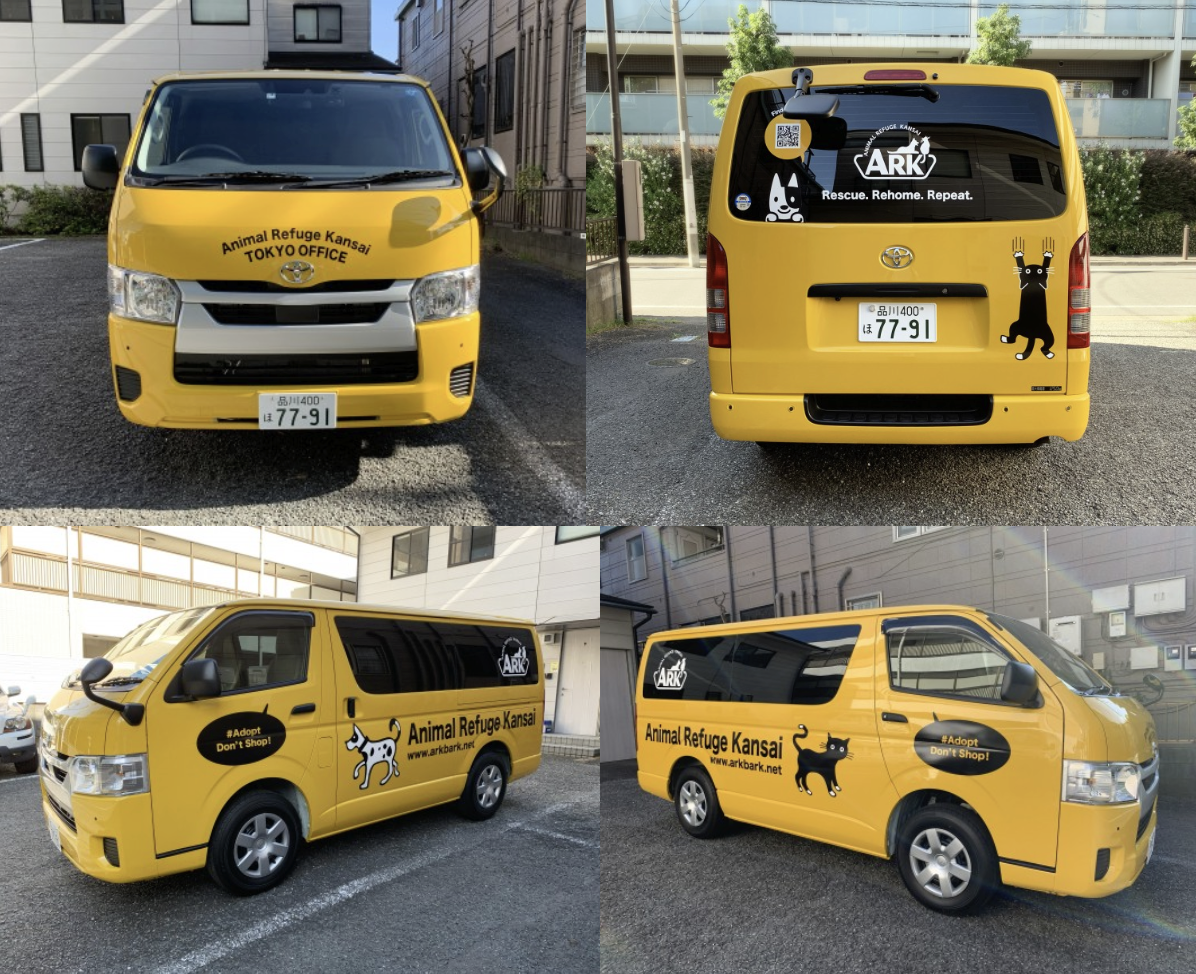 Here she is! Our new ARK car!
Be it rain, hail or shine, the Tokyo ARK car is out on the roads with our animals safely inside it. Our last car served us well for nearly 15 years, going to rescues ranging from local to the Tohoku Earthquake. There comes a time when even the strongest warrior needs a rest. Our old car has retired and passed the baton to this beauty!
Our new van proudly bears the hashtag "Adopt Don't Shop" on both sides in the hope that we will see an end to animals being bought and sold like expendable merchandise. "Rescue. Rehome. Repeat" not only describes our firm resolve to continue our work, but also our wish – that one rescue dog or cat will lead to another for our adopters.
We hope you'll say hi when you see us out and about rescuing and rehoming animals in our new ARK car.
Thanks to all of you for your continued support and thank you Toyota Mobility for your help and patience!

Regards, ARK staff
September 6, 2022