【Thank You!】HOMECOMING PARK - Tokyo ARK Reunion
October 21, 2019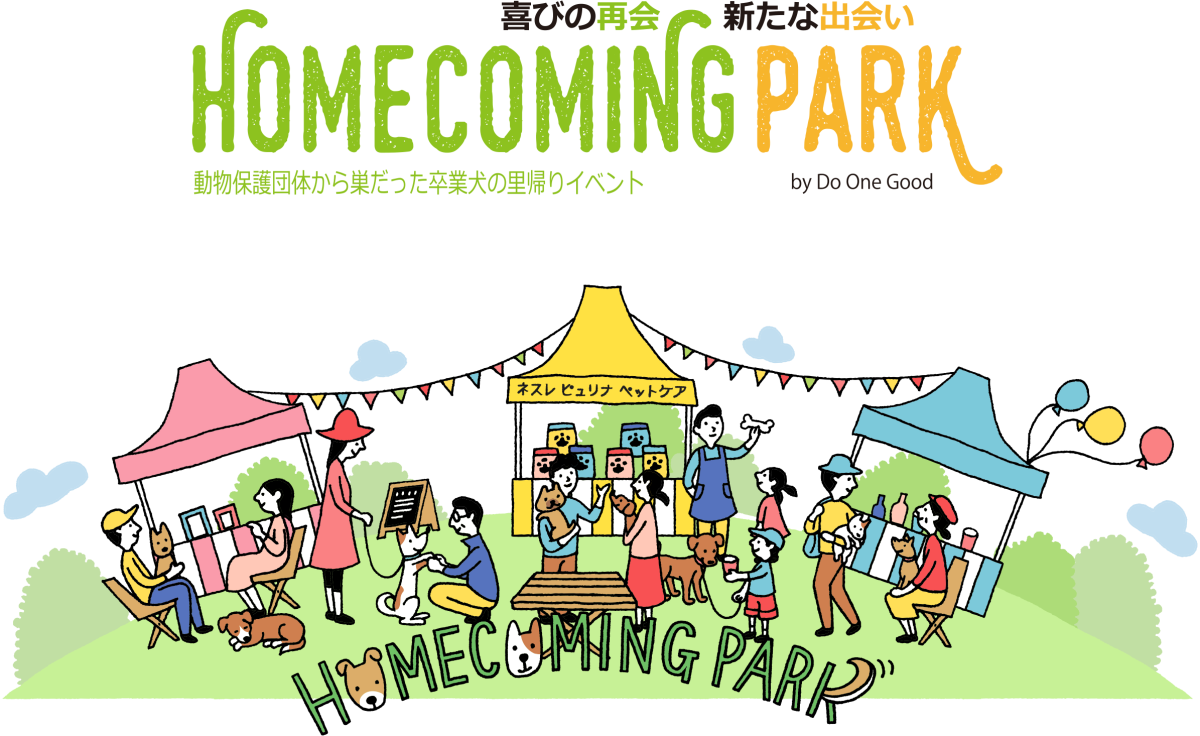 On November 16, 2019 our good friends from DoOneGood and Nestle Purina
Pet- care hosted a reunion for several animal welfare groups. Tokyo ARK
wel- comes the opportunity to participate. Seeing so many Tokyo ARK
Alumni made it a wonderful day for all – especially the dogs themselves. 
We would like to say a huge thank you to the sponsors!
---
We're delighted to say that Tokyo is taking part in Homecoming Park again this year. Bring your ARK alumni along for a fun-filled reunion on November 16.
Our friends at Do One Good and Nestle Japan Purina Pet Care have everything organized for a day of fun for dogs and people alike!
Of course ARK alumni are welcome, but so are other dogs and their people!
There will be something for everyone, including a live show and Nestle quiz competitions. Come along and join the fun!
See the HOMECOMING PARK website for details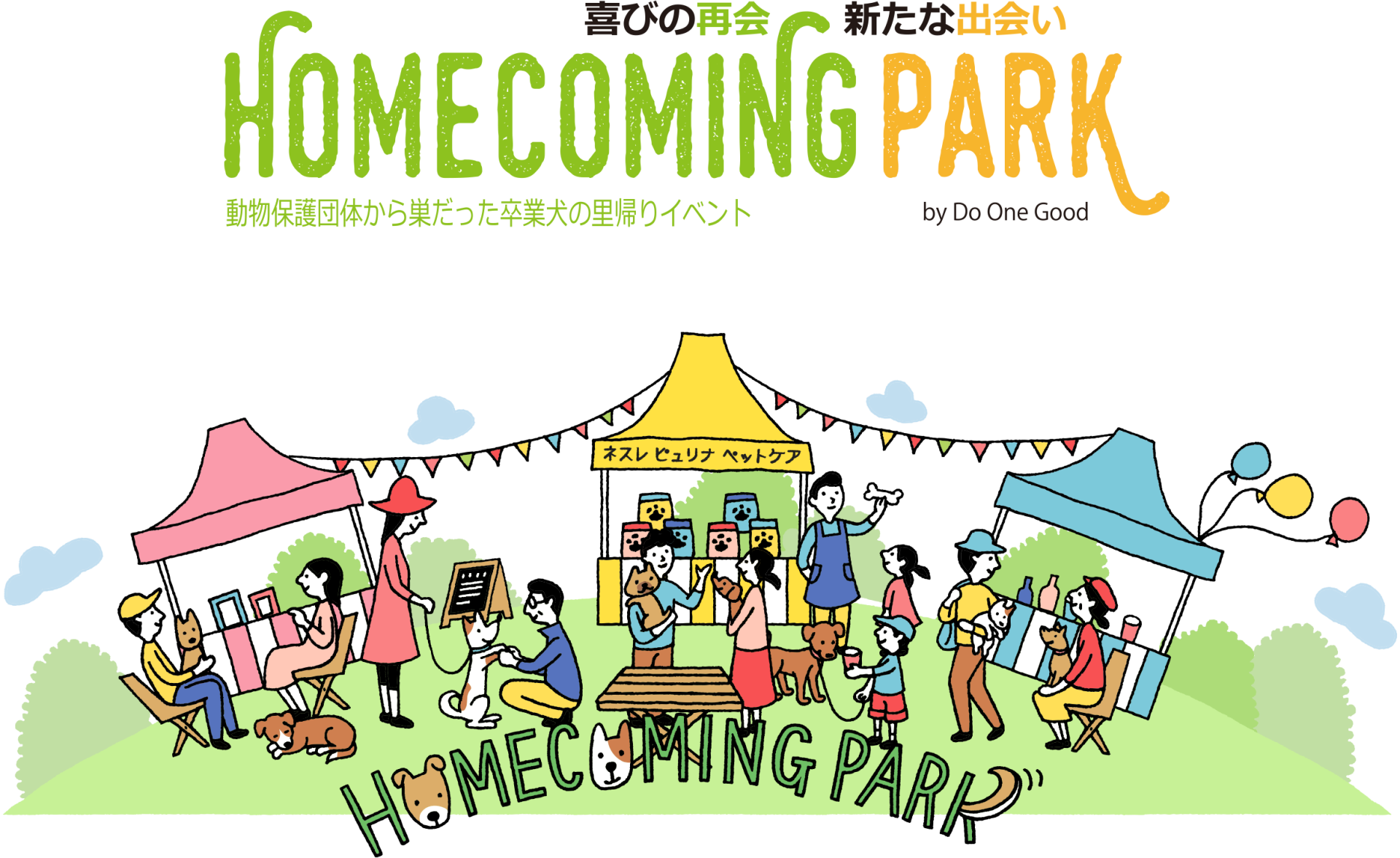 Date: Saturday, November 16 from 11:00 to 16:00
Entrance fees: No charge
Click here https://doonegood.jp/hcp/ to sign up!
Venue: Shibafu (grassy) Square, Jonanjima Seaside Park
●Please note:: Chairs and tables may be brought to the venue, but tents and tarpaulins are not permitted. Dogs must be kept on a leash at all times. ●Dog Runs We are currently confirming the availability of the dog runs and will post information as it comes to light. ※Please apply in advance from the official website (commemorative gifts are available for advance bookings made directly from the official site!