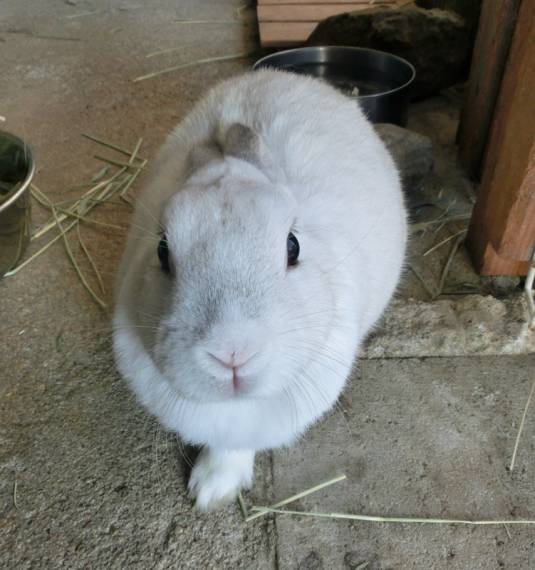 Wallis
born in 2014
Female
white x gray
Details
| | |
| --- | --- |
| ARK No. | E1-5Y |
| Arrived at ARK | May 2015 |
| Sex | Female |
| Age | born in 2014 |
| Weight | under 2kg |
| Colour | white x gray |
| Background | The owners bought two rabbits from a pet store and did not spay/neuter. Three months later they had 19 rabbits which were being kept in baskets. |
Whoops, kind of hopped right off my blanket.
I was a kicker and puncher before.
When people came to clean my cage I didn't like it.
That was due to growing up in a basket and not being socialized.
I am getting better now!
I like to eat and if you have a carrot I will eat from your hand! CUTE!