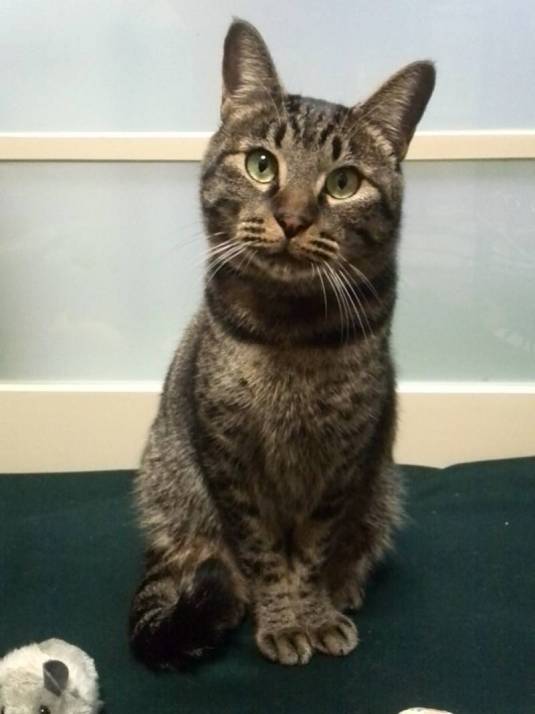 P.G.
Born around April 20th 2012
Male
Tabby
Details
| | |
| --- | --- |
| Colour | Tabby |
| Arrived at ARK | June 2012 |
| Sex | Male |
| Age | Born around April 20th 2012 |
| Background | Born as a stray cat |
| More Pics | http://tokyoark.blog110.fc2.com/blog-entry-488.html |
I bet you are wondering what PG stands for. Well, the only way to find out is to come fill out my adoption papers! Make sure your pen has enough ink because you will want to take me and a friend. It is always easier to have two or more cats. I was very young when I was found—about 2 months old. I am still timid around people and I freeze when people come near. However, I am gradually getting used to the ARK staff so I will eventually be get to my new family as well. Keeping me with a friendly cat as my buddy would help. Please come see me and find out what PG stands for!