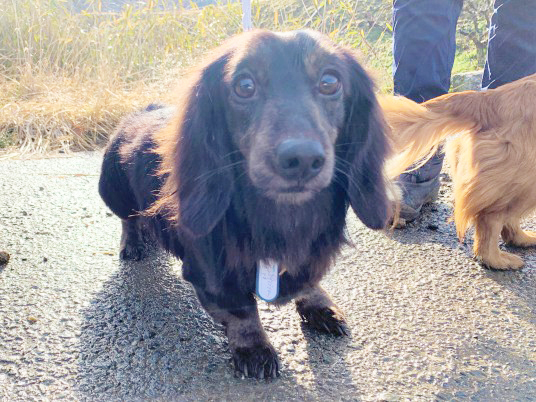 Dashing
Born in 2015
Male
Dachshund
Dark brown
Details
| | |
| --- | --- |
| ARK No. | D49-20CC |
| Arrived at ARK | February 2019 |
| Sex | Male |
| Age | Born in 2015 |
| Weight | 6.3kg (as of February 2019) |
| Breed | Dachshund |
| Colour | Dark brown |
| Background | Due to Previous owner's  financial struggles |
I have a bit of a shy side, but I'll get used to you right away. I'm very sweet and a little greedy! If you pet another dog, I'll probably roll over to get your attention and beg for belly rubs. 
I'm compatible with everybody, so there shouldn't be any problem finding a suitable home. But because I'm so keen to be the center of attention, I think it would be just heavenly to join a family who can cherish me and me alone.
I'm currently practicing "shake" and other basic commands. I like walks, I'm very energetic, and I'll be soooo pleased to meet you!